Be a STAR! Let your light shine! (Matthew 5:16)
This year our biblical theme is taken from Matthew 5:16 We are reminded that God has a plan for us all and that it is His desire that we all do well, succeed and have a prosperous future.
We are reminded that Jesus, the Light of the World, made us all with special gifts and talents. It is our job as Christians and people to find these talents within ourselves and let them shine, reflecting the light of Christ. This year we are encouraging each and every member of our school community to be a STAR and shine so that we can continue to be successful in offering and providing the very best life chances for the pupils and families in our care and school community.
We have shared with our pupils in collective worship what it means to be a STAR by learning what each letter stands for: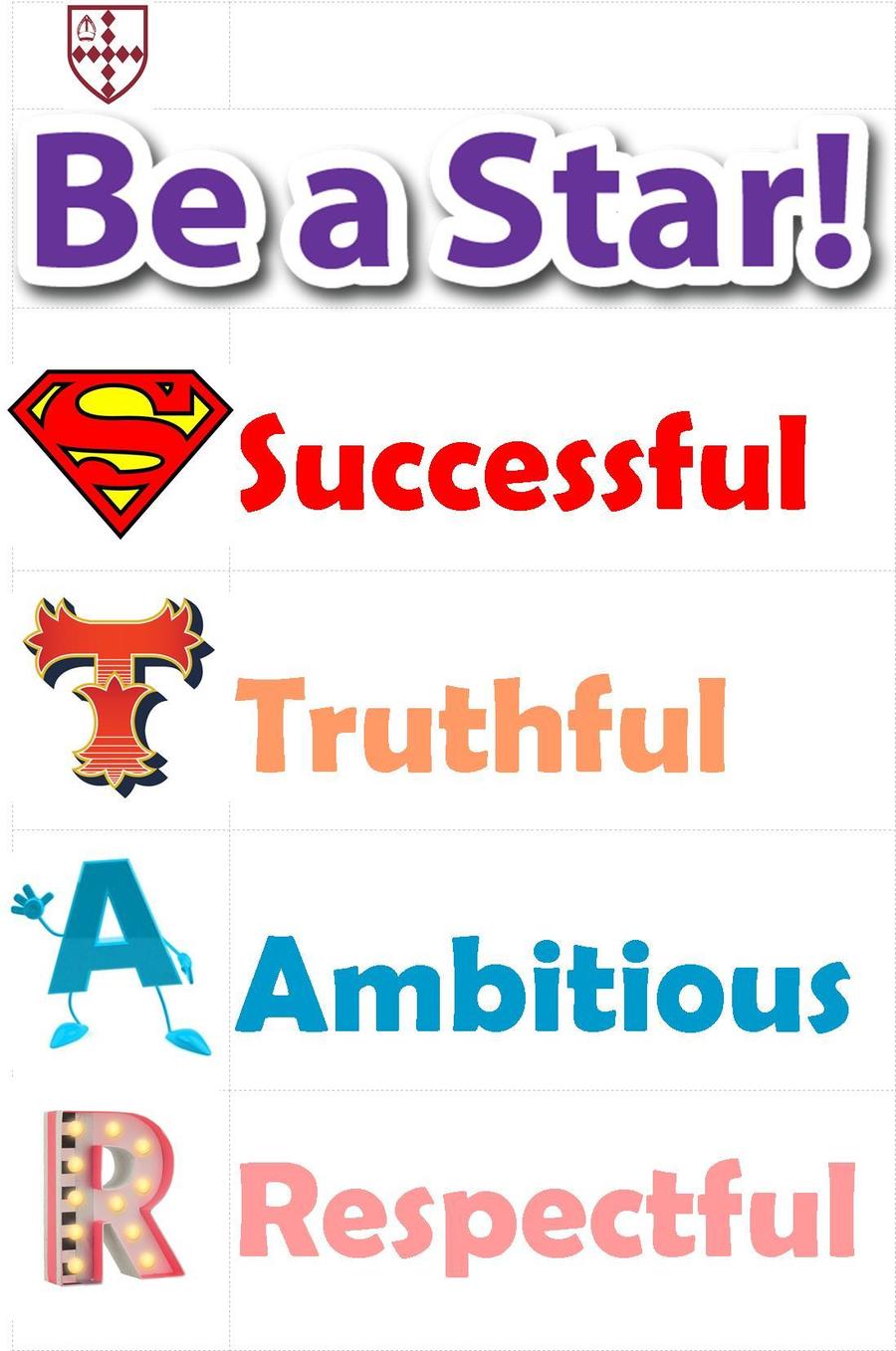 Our school prayer for this year is below. Please say this with your child, as the words are very affirming and celebrates that we are all stars and that we must let our light shine so that everyone can see the good things that we do!.