Who's who in your Governing Body
The membership of the Governing Body at Holy Trinity CE Primary School consists of the following representatives:
2 Southwark Diocesan Board of Education (SDBE) (Chris Tongeman, Galina Wells)
1 Foundation Ex-officio (Revd. Richard Dormandy)
4 Parochial Church Council (PCC) (Fay Morris, Nicole Lyon)
1 Local Authority
2 Parents (Shan Rees, Oluwatosin Akande)
2 Staff (David Winn, Faustina Asafu-Adjaye)
1 Clerk (Philip West)
The Governing Body meets for a minimum of 3 times a year (at least once a term). Each term there is a designated Governors' Day and during the day, Governors hold the full body and committee meetings; undertake training; carry out key tasks to fulfil their statutory duties; as well as meet with staff and pupils to discuss school outcomes, developments and progress towards priorities identified. Additional meetings are held as required to discuss specific aspects of the school, such as finance, resources or safeguarding.
Chair of the Governing Body: Mr Chris Tongeman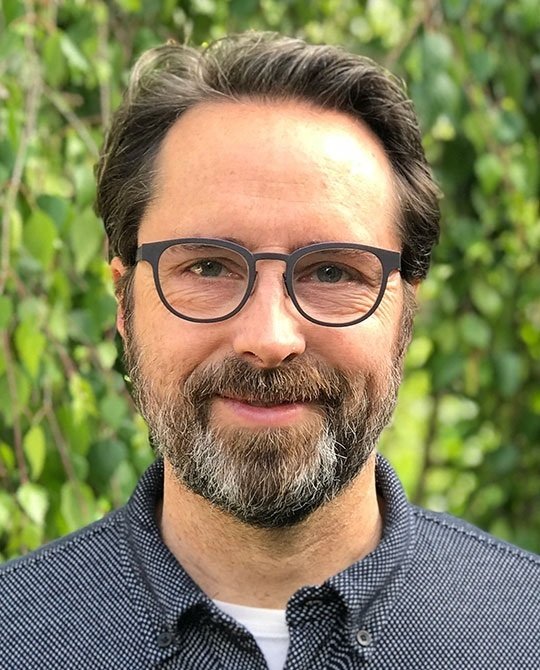 I visited Holy Trinity when my eldest daughter was ready to go to school. I found the school inspiring, with amazing singing and music. Built on a strong Christian ethos, but welcoming to those of all faiths or no faith. It was culturally representative of the area and with staff who clearly loved teaching the children. I have been a fan of the school ever since and all my children have been here.
I started as a Parent Governor then becoming a Southwark Diocese Governor, I felt it was very important to support the development of the school. Holy Trinity is a great community school and I see my role as a Governor to ensure the school provides an outstanding education for all our children. During the time I have been a Governor, we have initiated yearly school trips that bring valuable experiences to our children, including a year 6 trip to Barcelona. We have been able to allow every child to start learning a musical instrument free of charge. And we have appointed some outstanding young teachers who are now moving into leadership within the school.
We have now appointed a new Head Teacher Mr David Winn, who I am excited to see taking the school on the next phase of its journey. I feel confident we will see the school going from strength to strength and would love to welcome your children to the school.
Vice Chair of the Governing Body: Mrs Lesley Morrison CBE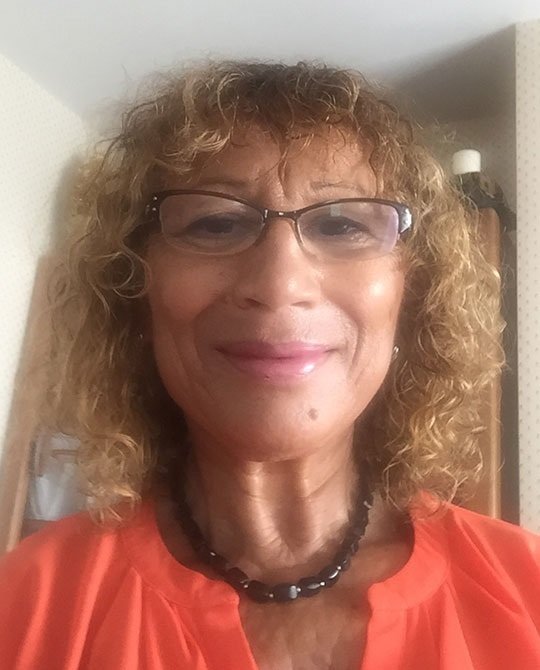 I was delighted when I was given the opportunity to become a Governor at Holy Trinity School and honoured to have been appointed Vice Chair of Governors from this September. Having been the Head Teacher at St Martin in the Fields High School for Girls until 2015, I have genuine commitment and affection for the community both schools serve. I am always thrilled when I visit the school and meet so many parents who were St Martins Girls and am reminded of the many times the pupils of Holy Trinity attended our Gospel Concert rehearsals. They are now as they were then, brimming with confidence and potential.
Holy Trinity is a vibrant school. On my first visit to the school I was struck by the strength of the ethos characterised by dedicated and hard working staff, high standards of courtesy and behaviour, innovative teaching, care for each other, all underpinned by Christian principles.
It is my strong belief that in such an environment by working in partnership with parents our children can thrive and move on to secondary school well equipped for the next phase of their education.
I am looking forward to working with Mr David Winn to build on this excellent foundation taking Holy Trinity into a new season which will see the school develop into an outstanding school in every sense.
Mr David Winn (Staff Governor, Headteacher)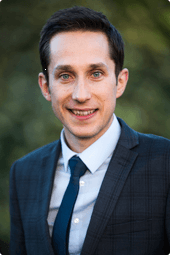 I joined Holy Trinity in April 2020 and feel proud and privileged to be the headteacher of this fantastic school. It is a very exciting time for us as we work together to establish Holy Trinity as an exceptional school in every aspect.
Our ethos, of providing 'excellence in how we worship, learn and work together', is at the heart of everything we do. We have an incredibly talented and dedicated staff who strive to provide outstanding learning opportunities for our children in a financially challenging educational climate.
Our strong and skilled Governing Body support the school by ensuring they have a clear understanding of all facets, working with our staff and children to ensure our very high standards are maintained on a daily basis. We look forward to welcoming you to our school.
Mrs Galina Wells (SDBE Governor)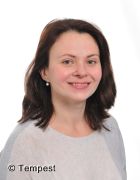 Rev Richard Dormandy (Foundation Ex-officio Governor)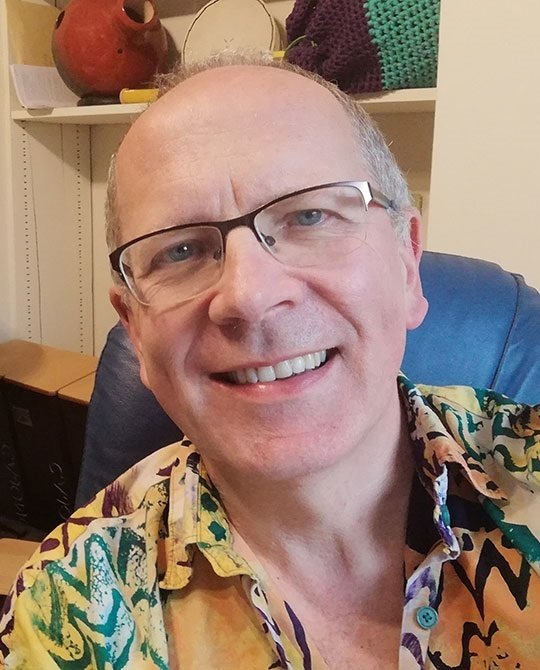 I'm Richard Dormandy and I've been Vicar here at Holy Trinity for ten years. I love Holy Trinity School – especially coming in for assemblies and clubs with the children. For me, the children's growth and development in all sorts of ways is what it's all about. I really hope and pray that our children will look back to their school days as some of the very best of their lives.
All schools offer slightly different things to enable that to happen. Here at Holy Trinity we see the life bursting out through our joyous focus on music, our practically-rooted spirituality, and our child-centred approach in all things.
As for me, I'm never quite sure where work ends and play begins. When I'm not doing the "normal" vicarly things, I'm either writing songs to teach the children or getting them along to help build our amazing straw bale church community centre. But that's another story all together!

Mr Philip West (Clerk of the Governors)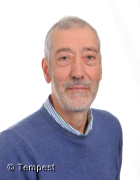 Mrs Fay Morris (PCC & Safeguarding/Inclusion Governor)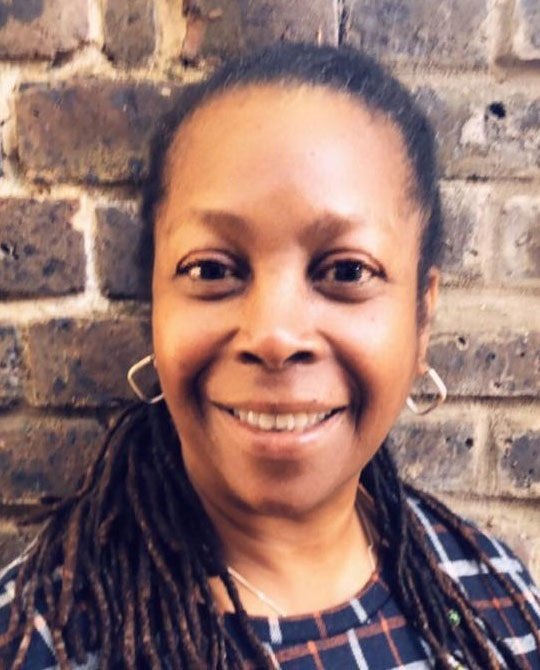 I am a parent, School Governor and Church Warden and have been linked to Holy Trinity school and Church since 1977. My children attended the school and we have been members of the Church to the present day.
I have worked as a Social Worker since 1983 and have always had a passion for working in the voluntary sector to support and develop the wellbeing of children and families.
As a governor, I have a great passion for Holy Trinity School and supporting the school in its development and growth to be the outstanding school that grows young people into outstanding adults.
Mrs Shan Rees ( Parent Governor)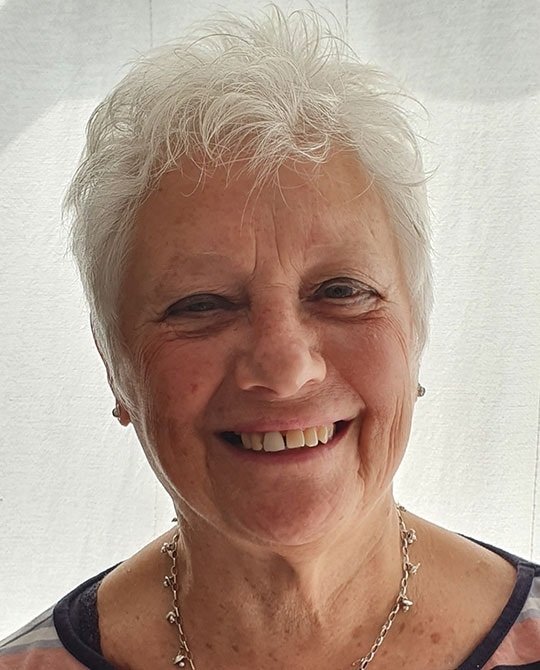 I put myself forward to be a parent governor in 2018/19 when my granddaughter started in reception. I did this for several reasons: I felt this would help me to better support her with her journey through Holy Trinity; all my working life was in education to which I am still very committed; in addition, I believe parents/carers have an important role in working with the school to achieve the best school experience for their child/ren.
Walking into Holy Trinity you can feel the warm, caring environment where children are encouraged to care for each other, respect others, develop their academic skills and grow in confidence. I am interested in promoting these strengths and values and developing and supporting ways that Holy Trinity can achieve recognition as an outstanding school in all aspects.
The unique opportunities Holy Trinity offers with regard to music especially, and also, pre COVID -19, trips and residential experiences are wonderful. As governors we must make sure that the school can continue to provide these and develop further opportunities which all parents/carers are aware of and encouraged to support.
I believe as governors we can work with the school staff to become an outstanding school not only academically but in all aspects that enable our pupils to become confident, respectful, rounded individuals with a thirst for learning.
Mrs Nicole Lyon (PCC Governor)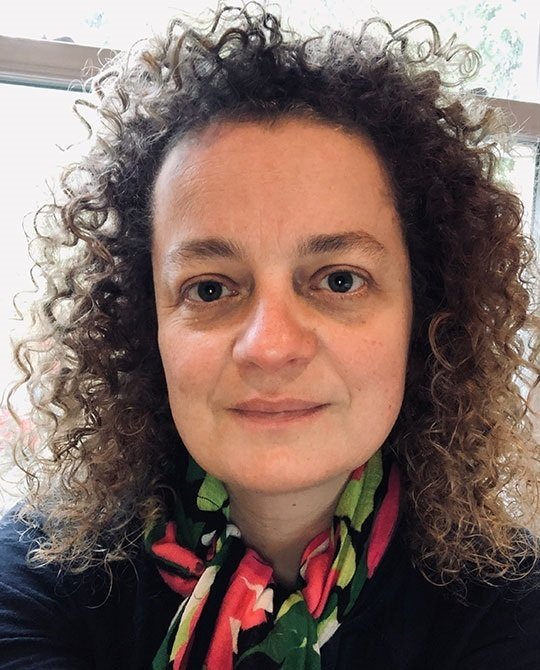 I'm a member of Holy Trinity Church PCC, and an opening came up for a PCC Governor, and I thought okay, I could do it! I think it is really important that as a church we keep a close link to the school, and I'm also a parent of three children all of whom have attended Holy Trinity, my youngest is currently in year 5.
As a parent I have watched how happy and well grounded my children are from being at Holy Trinity, how they see themselves as part of an extended family. It's been really important for us, and I wanted to be a part of driving the school forward.
We are in difficult times, even without the current COVID-19 pandemic added into the mix. There are funding cuts and falling birth rates locally, it's difficult to continue without adapting. As a Governing Body and School Community, we need to be able to find the best way forward, retaining the many fantastic and unique features our school has to offer.
My background is in finance and my current role on the Governing body is within the Finance Committee. I hope I bring insightful, productive observations to the senior management team.
Ms Oluwatosin Akande (Parent Governor)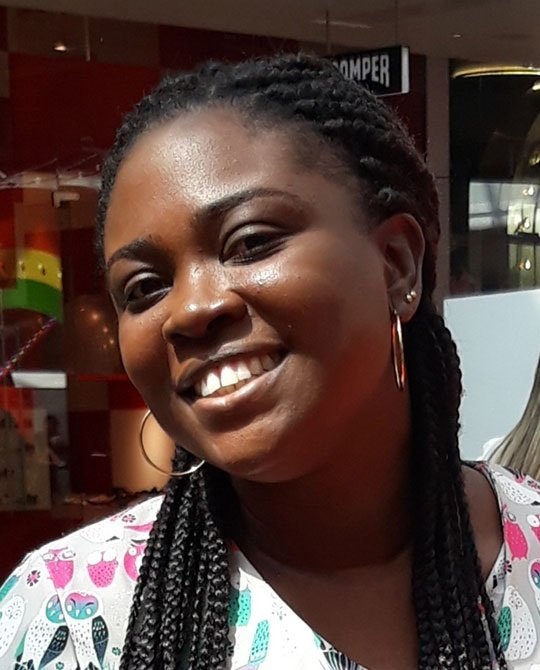 "Education is the passport to the future, for tomorrow belongs to those who prepare for today" Malcolm X
This has always been a motto I live by and so education has always been very important to me. Having worked in the educational sector for quite a while, my zeal for children's development has grown tremendously over the years. My desire to be part of the Governing Body for Holy Trinity stems from a genuine interest in school improvement; being able to contribute the skills I have acquired to support the school's vision and the warm and welcoming environment of the school.
Having just recently joined the Governing Body, I am looking forward to working with the team. The attitude, passion and level of commitment displayed so far has given me the assurance that the school is in good hands. I believe that these attributes in conjunction with working together with the school staff will not only make Holy Trinity an exceptional school but also create a positive learning environment for our children.
Mrs Faustina Asafu-Adjaye (Staff Governor)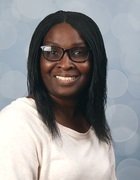 I have had the privilege of working at Holy Trinity since September 2009, and am currently Key Stage One Phase Leader. During my time at our school, I have gained a vast knowledge and experience of our children, our school and its needs. I am committed and hardworking, giving my time freely and getting involved whenever I can.
My knowledge and experience of our school has put me in good stead to work alongside the Governors and our Headteacher to make our school not just good but outstanding. I firmly believe that a good foundation is the key to a high quality education.
Ms Linda Williams (Associate Governor)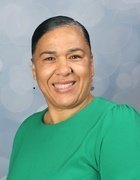 I have been a member of staff at Holy Trinity for 17 years. I have had various roles from SEN teaching assistant, HLTA, cover supervisor to my current position as a Family Welfare Officer/ Deputy Designated Safeguarding Lead.
My main responsibilities are to look after the children's welfare and safeguard all pupils and their families at Holy Trinity. I thoroughly enjoy working with parents and the local school community.
I also deliver meaningful RE lessons and was part of a successful SIAM's inspection.
I have always had a passion to work with children and teenagers. My ambition is to help children to achieve their potential through education and ensuring individual learners have the best opportunities to succeed whilst growing into responsible caring citizens.
I enjoy being a part of Holy Trinity School as we are one big family. We have a strong Christian ethos and work together as a team.
I am looking forward to contributing to the school community in my role as a governor.
Membership Clerk: Philip West
SDBE (2)

Foundation Ex-Officio (1)

PCC (4)

LA (1)

Parents (2)

Staff (2)

Chris Tongeman (Chair)

Galina Wells

Revd Richard Dormandy

Nicole Lyon

Fay Morris

Christian Verri (Vice-Chair)

Shan Rees

David Winn (Headteacher)
(non-applicable)

Pauline Thomas (Deputy Headteacher)(non-applicable)

Faustina Asafu-Adjaye


Denise Richards (Finance & Human Resources Manager)(non-applicable)