Welcome to Holy Trinity CE Primary School! Excellence in how we worship, learn and work together!
Headteacher's Welcome Page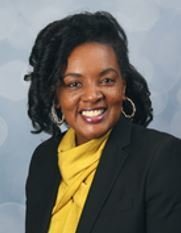 On behalf of the children, staff and Governors at Holy Trinity Church of England Primary School, I would like to welcome you to our school. We believe that our school is a very special place for children to learn and we are always very pleased that parents choose Holy Trinity Church of England School as the place for their children to embark on the next stages of development and growth.

Our school vision is to be relentless in providing "excellence in how we worship, learn and work together!" Our aim is to ensure that all children have a positive experience at our school. Academically we expect our children to achieve their full potential. Socially and morally we expect them to be responsible for their own learning and care about each other. Spiritually we want our children to have a secure understanding of God and to demonstrate Christian values in all areas of their lives. Our school ethos is built on Christian and educational values that are founded on our belief that every person in our school community has the right to believe, respect, aim high, belong, enjoy and grow.

We have a very strong link with Holy Trinity and St Matthias CE Church, Trinity Rise, Tulse Hill and many pupils attend a wide range of local Christian churches and establishments. We promote the Christian education and ethos through our curriculum and our acts of Collective Worship are Christian in nature. This aspect of our school was judged to be "Outstanding" in our last SIAS Inspection.

We have a dedicated staff team who provide well planned and organised lessons and activities. A wide range of curriculum enrichment activities are also provided to enhance children's learning. We endeavour to ensure that all pupils, regardless of race, class, gender, disabilities, special needs, religion or culture, have equal access to a broad, balanced and differentiated curriculum and are provided with opportunities to develop their understanding of self worth, self esteem and confidence in a rich and stimulating environment. We encourage our pupils to be responsible for their learning, to grow in confidence and become independent.
We have a supportive and hard working group of Governors who are highly skilled in different areas and who are proactive in setting over-arching priorities for the school's development. Governors and staff work closely together to provide our children with the very best learning opportunities.
At Holy Trinity we see parents and carers as the child's first teacher and encourage you to participate in your child's education. We believe that our children learn best when members of staff, parents/carers and pupils work in partnership and so we value your involvement in your child's education and actively promote this with various family learning opportunities..

Children coming into the school bring a wealth of knowledge and understanding about the world around them. It is our aim to build on these skills and promote a willingness and enthusiasm to learn more. At Holy Trinity, we see education as the beginning of a journey, where the experiences children have form their very being and forge their character. Each child is precious to us; we value and nurture each and every one. We teach, guide, help and encourage all members of our school community by example and by our commitment to raising pupil achievement.

We are very proud of our school and our pupils' achievements. We believe that the combination of our committed staff, the determination of our pupils and the support of their families and Governors helps to make Holy Trinity a "good school"; a fun and creative place to learn and belong to.

Take a look at all the many exciting activities that take place at Holy Trinity School and we hope that you enjoy the experience.

God bless you.
Ms. Thomas
Acting Headteacher