Welcome to Holy Trinity Church of England Primary School! Excellence in how we worship, learn and work together!
Headteacher's Welcome Page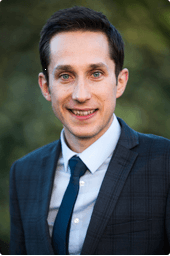 On behalf of the children, staff and Governors at Holy Trinity Church of England Primary School, I would like to welcome you to our website. We believe that our school is a very special place for children to learn and grow, driven by our school vision to provide "excellence in how we worship, learn and work together".
It is our shared belief that every person in the school community has the right to believe, respect, aim high, belong, enjoy and grow. We promote this Christian ethos through our curriculum and our daily acts of Collective Worship; our school was judged to be "Outstanding" in our latest SIAMS Inspection.
We aim to ensure that all our children have equal access to a broad, balanced and inclusive curriculum which provides them with the opportunity to develop their self-esteem, confidence and ability to work together in a safe and stimulating environment. Children not only flourish academically but also through the creative arts, music and sport. We want our children to demonstrate resilience, confidence, and kindness and live out our Christian Values everywhere they go.
Holy Trinity is a vibrant school where our children are challenged to achieve their full potential. They are at the heart of every decision we make. We strive to ensure that our children are happy, learn exceptionally well and are provided with meaningful and inspiring opportunities that meet their needs, both now and in the future.
It is central to our school ethos that we foster and nurture successful relationships with our parents and families. We believe that our children learn best when staff, parents, carers and children work in partnership. We value and actively promote your involvement in your child's education.

I would be delighted to welcome you and show you around our school. Please contact the school office to make an appointment.

Kind regards,
Mr Winn
Headteacher
admin@holytrinity.lambeth.sch.uk
0208 674 9051