WELCOME from the Headteacher
School re-opens on Tuesday 2nd September, 2014.
Thank you for visiting our school website! Our website is designed to make communication with everyone as easy and clear as possible. You will be able to find general information about our school, recent letters to parents and learn about all the many exciting activities and learning opportunities that take place in our vibrant and diverse school.
We are very proud of our school and our pupils' achievements. We believe that the combination of our committed staff, the determination of our pupils and the support of our families help to make Holy Trinity a unique, fun and stimulating place to learn and belong to.
Take a look at all the many wonderful things that happen at Holy Trinity School and we hope that you enjoy the experience.

God bless you.
Mr. Lascelles Haughton
Headteacher
Love your neighbour as you love yourself.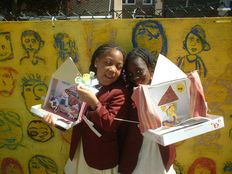 STARS OF THE WEEK
17/07/2014
Humility Champions
RA - Eden-Sophia Asamaoh-Howard/
Tishyra Benjamin

3H - Daniel Soyemi/Edie Glover

RB - Joshua Taylor-Gibson/Beyza Ayham

4J - Nia Allen/
Deshaan Vassell


1C - Joshua Magura/
Syrenity King

4K - Shannon Brown/Nicole Brown

1D - Grace Drake/
Imran Bangura

5L - Hafeez Oyefuwa/
Tyree Scott-Wright

2E - Mason Smith/
Loreani Heredia DeLeon

5M - Gamze Ayha/
Agustina Akoto Jami

2F - Andre De La Cruz Oliveria/Paris Ochwo

6N - Dylan Moore/
Blake Froud

3G - Deshante Thomas/
Leandra Heredia DeLeon

6P - Kelly Chu/
Zillah Denteh-Arthur