Holy Trinity CE Primary School
Our Core Values
Please enjoy our school video that explores our core values by the use of our students.
Ofsted Rating Good 2013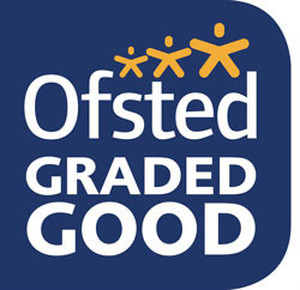 Welcome back! Wishing you a successful 2016.
------------------------------------------------------------------------------------------------------------------------------------------------------------------------------------------
Welcome to Holy Trinity CE Primary School "Excellence in how we worship, learn and work together!" School Theme 2015-2016: WE ARE GOD'S MASTERPIECE ~ 'I praise you because you made me in such a wonderful way. I know how amazing that was." Psalm 139:14
Year 2 sleepover 2015
Check out the photos from our year 2 sleepover!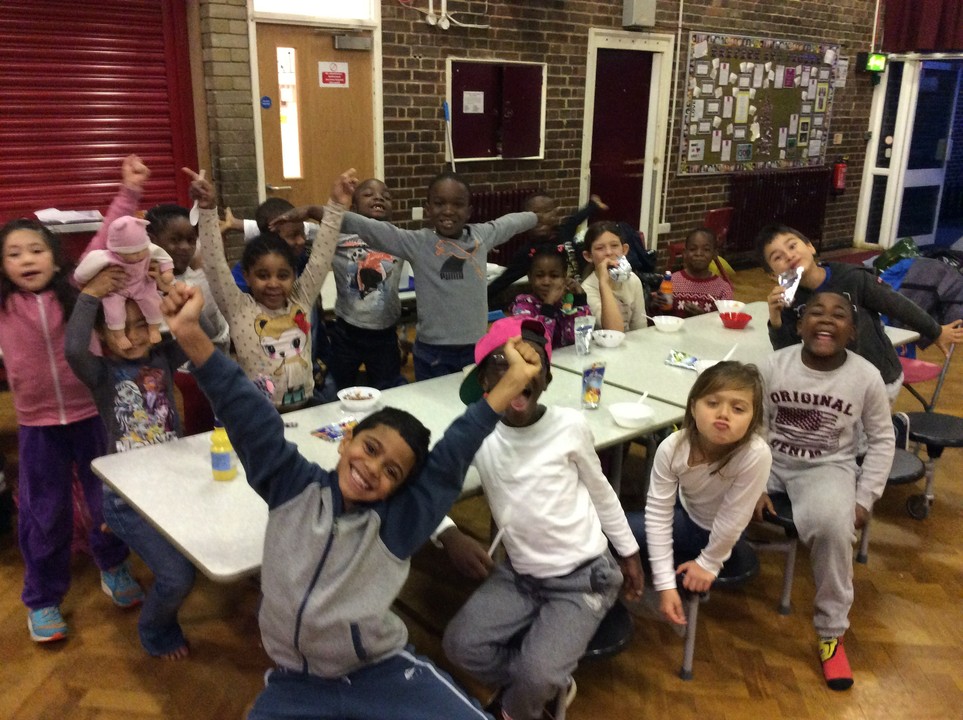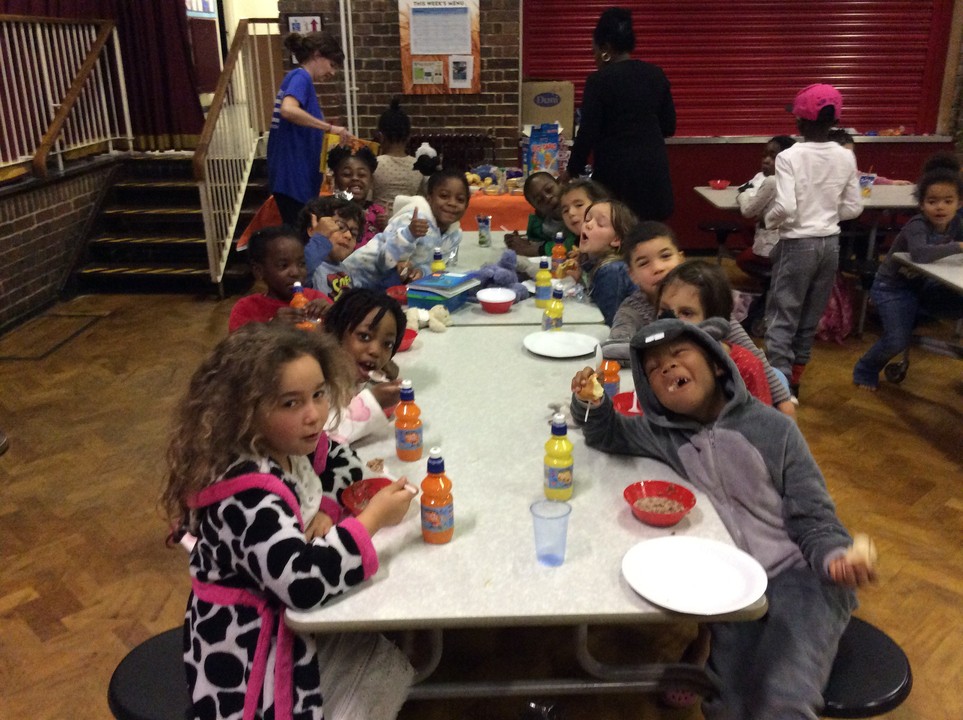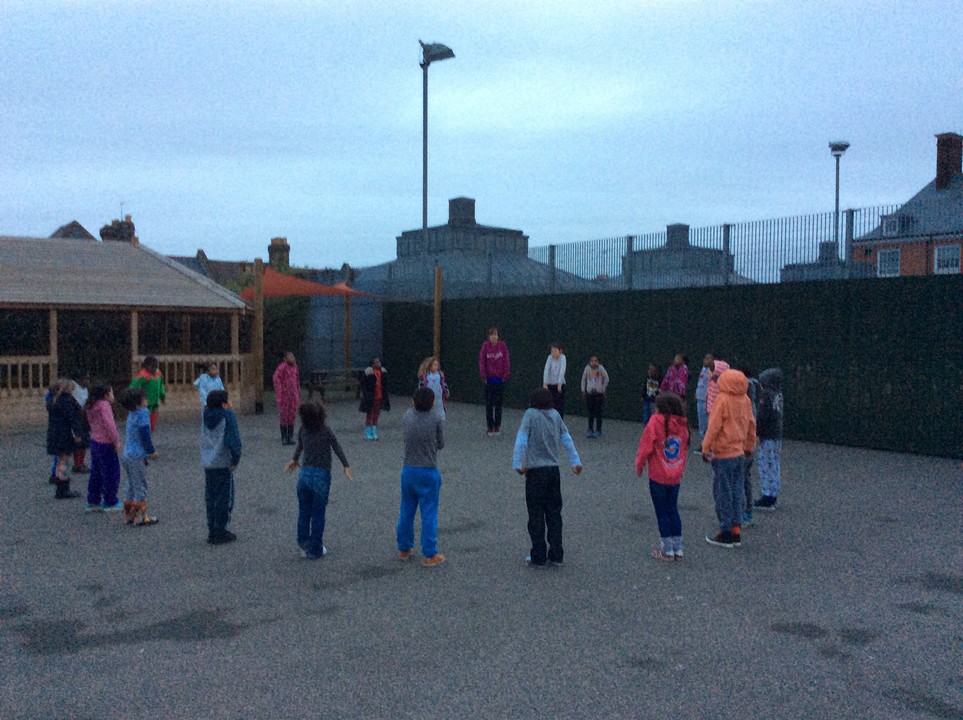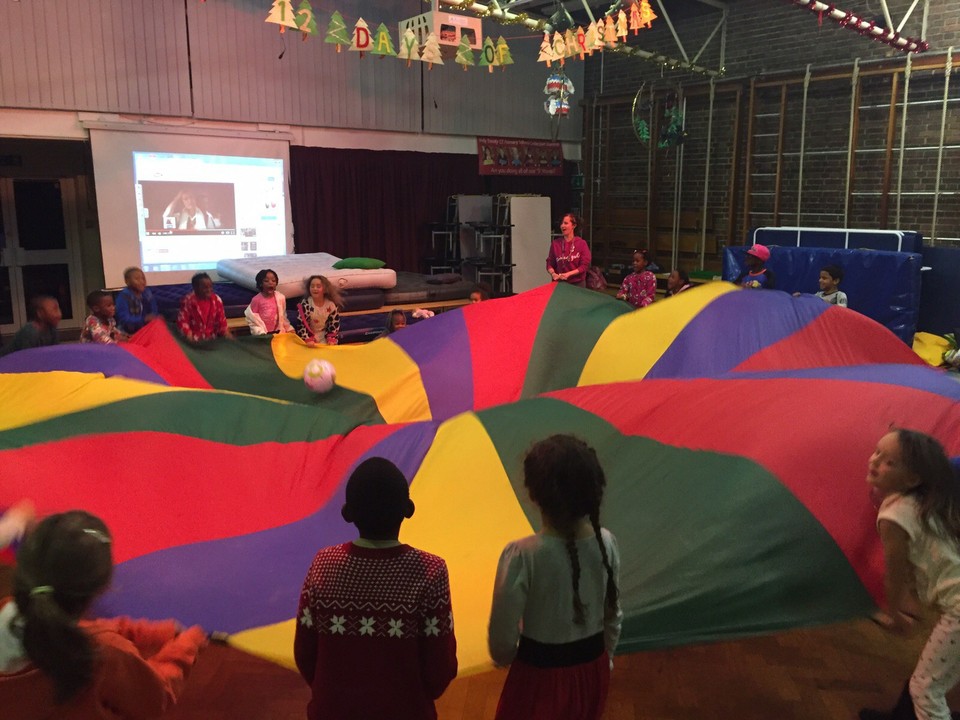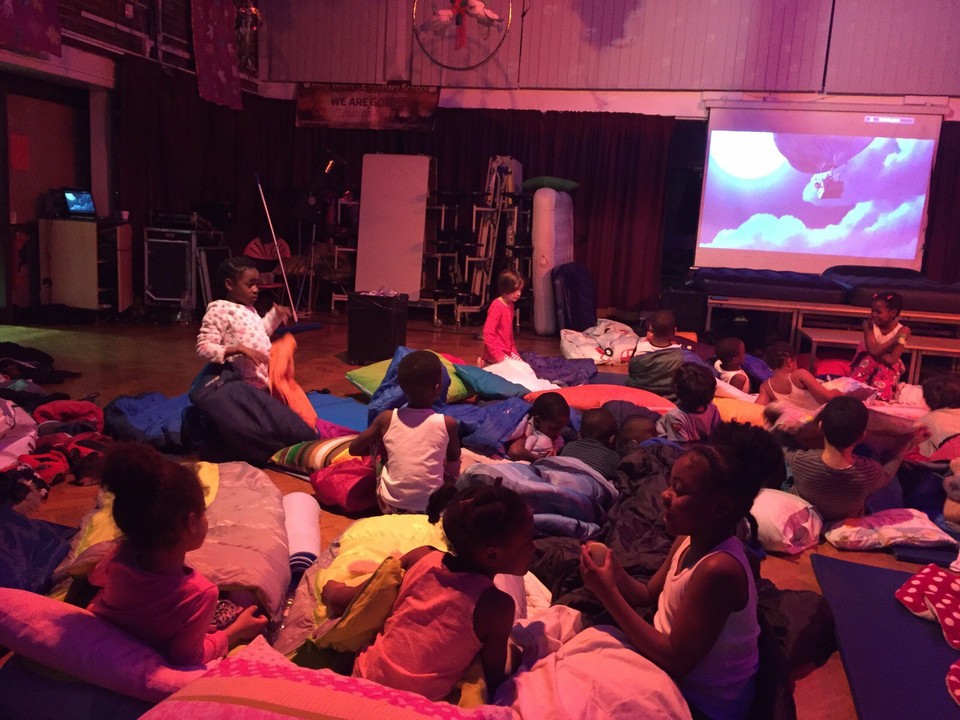 2 Feb Parents/guardians are invited to attend a coffee morning about E-Safety on 8th Feb at 9.10am. @ldnclc #esafety #SID https://t.co/AcEPydbSIT
1 Feb Great assembly learning about the #fivepillarsofislam thank you @Orchard_Primary @windmillcluster https://t.co/7rxnfnZilx
29 Jan Great assembly from Meerkat class on #stickman with a great tribute to @DavidBowieReal https://t.co/NPmyis9Qvz
26 Jan RT @CEOPUK: Is your child into #OnlineGaming? Check out our 5 things to think about. https://t.co/LYSCkjQrRv
25 Jan I love it when a pan comes together! Great to have Mr Austin @KinetikaBloco on board https://t.co/96sRIbbuOP
WELCOME from the Headteacher
Thank you for visiting our school website. I hope that you find it useful in getting a taste of the vibrant and exciting life at Holy Trinity CE Primary School. You will be able to find general information about the school, recent communication to parents/carers and families; as well as learn about all the many creative activities and learning opportunities that our pupils and families experience in our culturally diverse school community.
We are very proud of our school, what it offers and the achievements that our pupils make due to the high quality teaching and learning that takes place. We believe that the combination of our committed and talented staff, the determination of our pupils and the support of our families and Governors help to make Holy Trinity a unique, inclusive and stimulating place to learn and belong to. We are relentless in our commitment in providing "excellence in how we worship, learn and work together!"
Take a look at all the wonderful things that happen at Holy Trinity and we hope that you enjoy the experience.
God bless you
Mr. Lascelles Haughton
Headteacher
"We Are God's Masterpiece!"
I praise you becuase you made me in such a wonderful way. I know how amazing that was. Psalm 139:14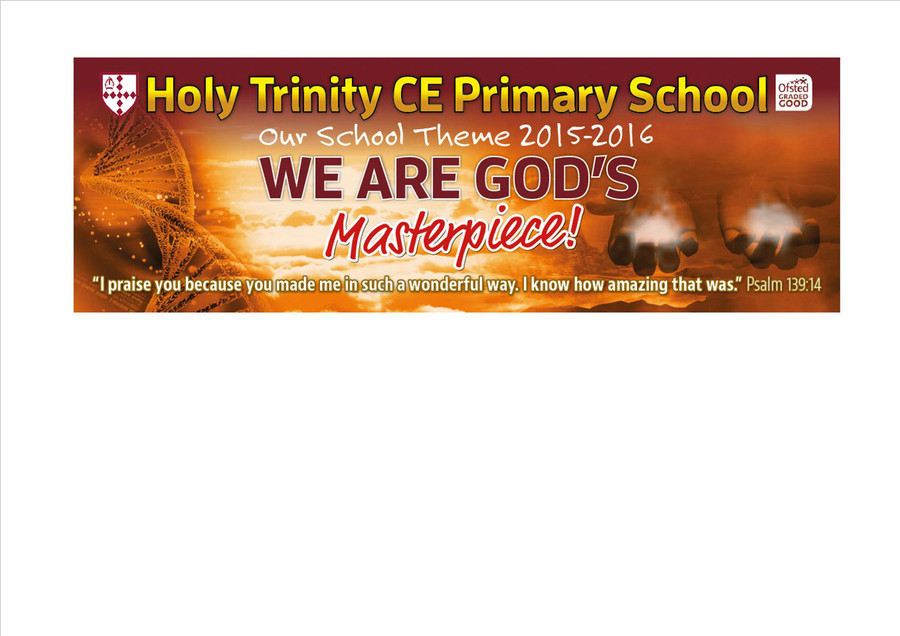 We explain to our pupils that a Masterpiece is a very valuable treasure. It can never be replaced, and therefore it is priceless. We are all a masterpiece and we can never be duplicated. We are encouraging our pupils, staff, and school community to celebrate our special identity and the differences that we all have, and to master and affirm the unique gifts, talents, and treasures that we all possess. We are thinking about Yinka Shonibare MBE, a great British artist, who has shown that nothing can stop you from being excellent or skilful in what you do, not even a disability.
Let others see your good works!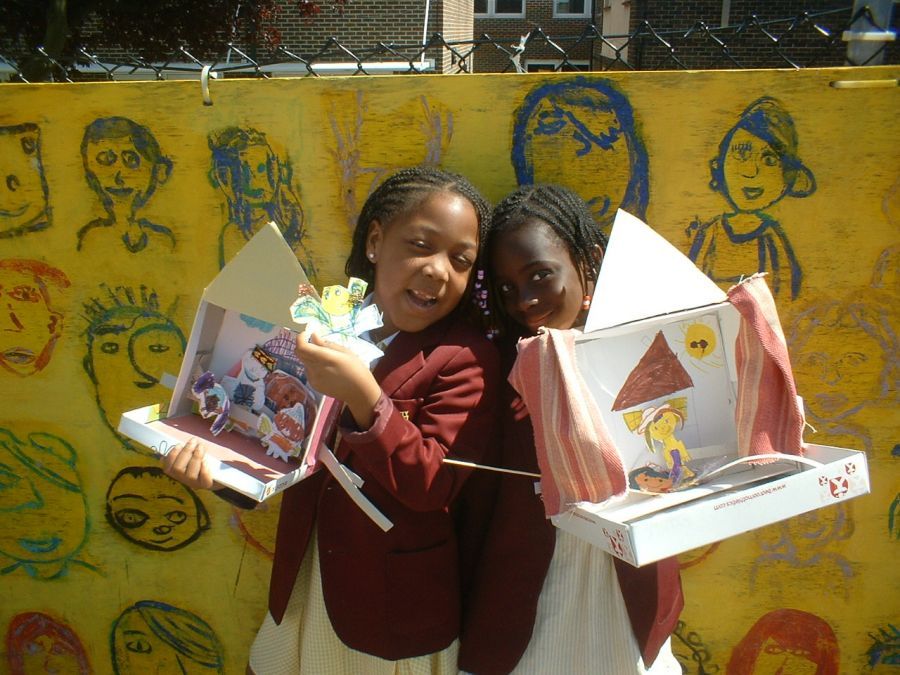 STARS OF THE WEEK
5/2/2016
| | |
| --- | --- |
| Bunny - Rosa Sutcliffe | Puma - Mikayla Kyei-Gyamfi |
| Duckling - Devonte Cowan | Jaguar - Tosin Adeoye |
| Bear - Kieron Boateng | Lynx - Zion Williams |
| Badger - Joziah Brown | Lion - Rhys Norfolk |
| Gazelle -Grace Bajanaro | Cheetah - Deshante Thomas |
| Meekrat - Neavah Bogagun | Leopard - Melody Mfoafo-McCarthy |
| Panther - Martin Powell | Tiger - Henry Minnow |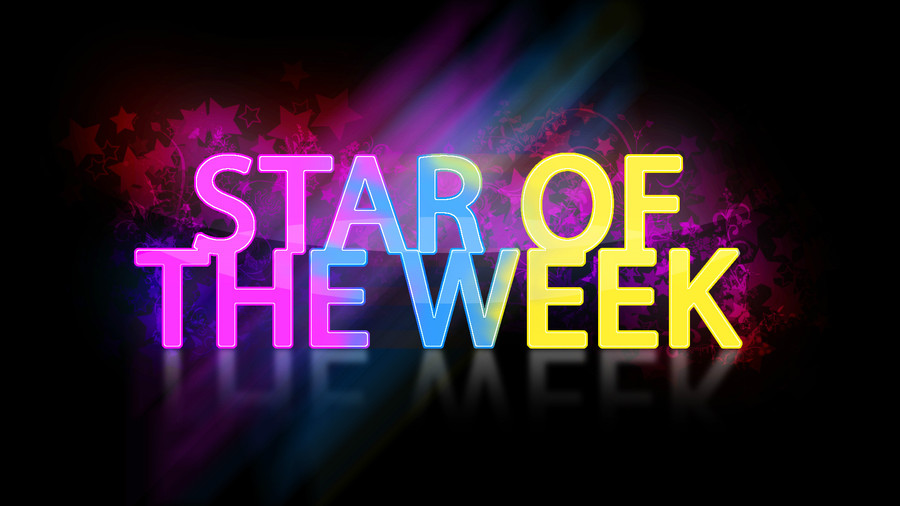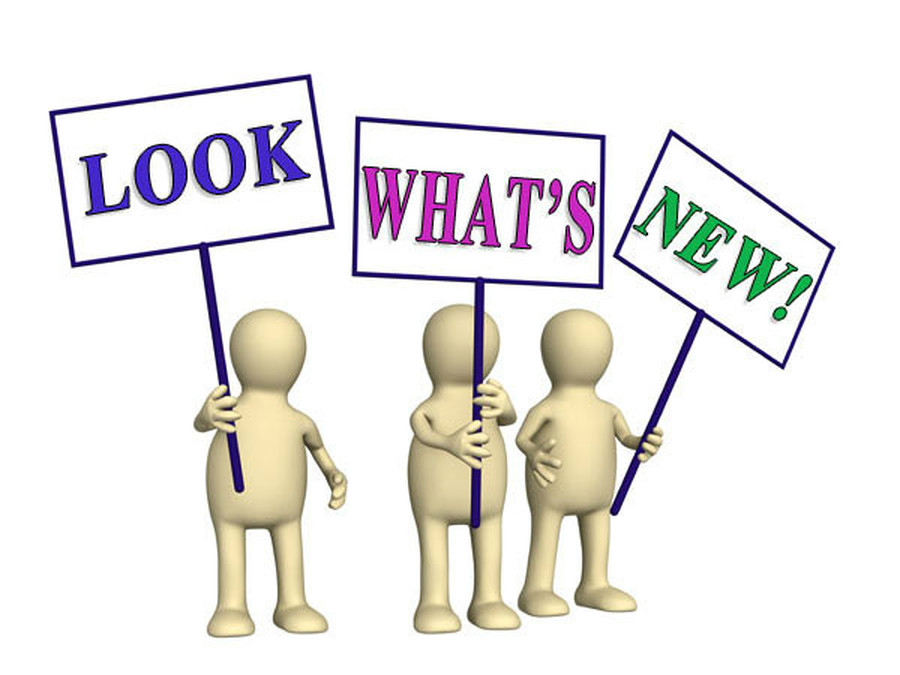 Panther's camping trip 29/01/2016 at Dulwich Scout Centre


Parents Maths Workshop:
1st February 2016 - 5:00pm to 7:00pm
Do you want to learn different methods of the four properties of number?
Come and find about how you can support your child at home in becoming a maths master.
You can sign up for 2 workshops and your child can go to our crèche (for only £1) during the workshops. Spaces are limited so please sign up at the school office.
National Inspection of Anglican Schools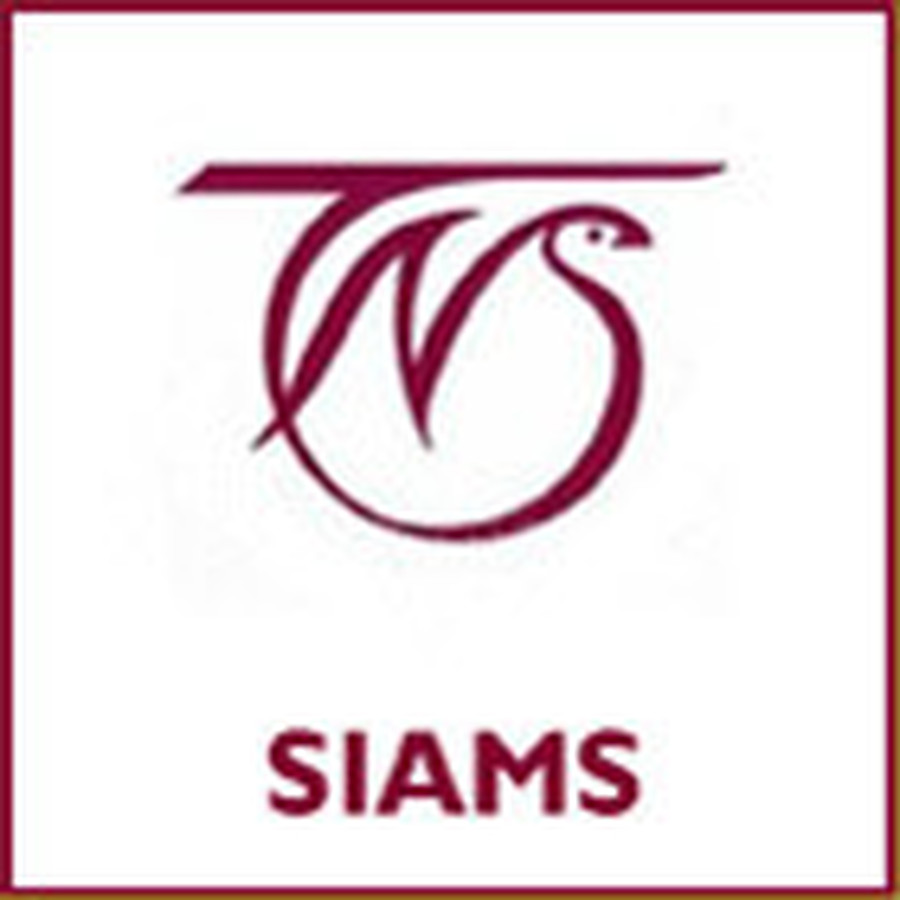 "The distinctiveness and effectiveness of Holy Trinity CE Primary School as a Church of England school are outstanding."
"Positive attitudes of pupils and the excellent relationships throughout the school, based on Christian values and spiritual, moral, social and cultural development is outstanding."
"Strong Christian leadership at all levels and the centrality of prayer."